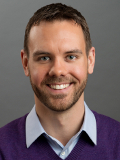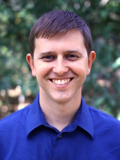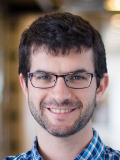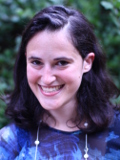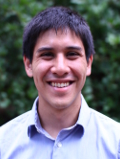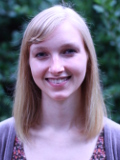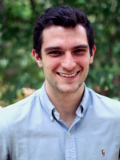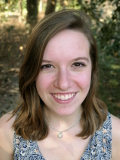 Faculty
Kurt Gray grew up in Canada, completed his undergrad at the University of Waterloo and his PhD at Harvard. He was almost a geophysicist instead of a social psychologist, but a cold night stranded and stalked by lynx in Northern Alberta convinced him otherwise. Unsurprisingly given the title of the lab, he is interested in mind perception and morality. He enjoys surfing and photography, but if forced to choose, would rather do research than either.
Website: www.kurtjgray.com Email: kurtjgray@gmail CV
Post Docs
Andrew Vonasch did his PhD at Florida State University and is interested in moral psychology, consciousness and self-control. He is funded by the Charles Koch Foundation to investigate the psychological origins of fairness.
email: andy.vonasch@gmail.com
Yochanan Bigman did his PhD at Hebrew University and is interested in motivation, morality, and psychological issues surrounding autonomous machines. He is funded by the National Science Foundation to the intersection of morality and robots.
email: ybigman@gmail.com
Graduate Students
Chelsea Schein is a 6th year doctoral candidate investigating moral judgment and biomedical ethics.  More specifically, she studies the importance of perceived harm in condemnations of wrongdoing, and issues surrounding end of life decision-making.
email: cschein@live.unc.edu
Neil Hester is a 5th year student interested in mind perception and race, the intersection of clinical and social psychology, and people's automatic perceptions of immorality.
email: nehester@live.unc.edu
Amelia Goranson is a 4th year student interested in moral transformation, perceptions of death, and the power of narrative. She is also studying how moral typecasting can make people healthier and happier.
email: agoranso@live.unc.edu

Joshua Jackson is a 2ndst year student interested in culture, religion, morality, and agent-based modeling.
email: joshcj@live.unc.edu

Full Time Staff
Emily Kubin is a full time research assistant working on the NSF funded project "Confessional Reluctance: The Paradox of Zero Tolerance Policies." She also interested in researching how to bridge political and moral divides between liberals and conservatives. 
email: ekubin@email.unc.edu.

Undergraduates
Thesis Students: Lillian Dillard, Alex Martin, Julia Katz,
Research Assistants: Caroline Fletcher, Emily Pender, Kate Dougherty, Katie Sullivan, Sally Johnson, Lauren Atherton, Ashok Veeragandham, Caroline Brammer, Emily Vickery, Emmie Banks, Erin Sanzone, Hristo Simerov, Mary Smith, Sarah Halford, Justin Hadad, Philip Chanwoo, Madison Fly, Elizabeth Beckman, Hayley Owens, Patricia McAuley, Juliana Becker, Olivia Lyne, Jackson Walsh
Lab Alumni
Daryl Cameron (Penn State), Cameron Doyle (UNC), John Michael Kelly (UC-Irvine), Jonathan Keeney (Notre Dame), Kristen Klein, Anna Sheveland, Mihai Sirbu